Youth Skill Hubs (Grades 13-17)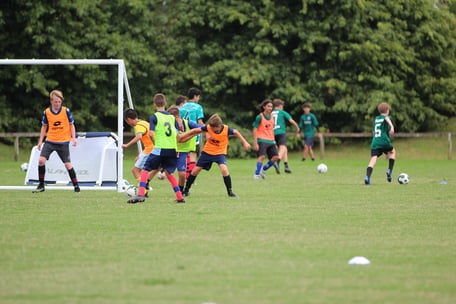 In Term 4 2022 we are starting the East Coast Bays Youth Skill Hub, designed to deliver high quality, fun group training with licensed coaches to youth players who aren't part of the East Coast Bays Talent Development Program. It's also a great way for new youth players to get introduced to football at East Coast Bays. During 2023, the Youth Skill Hub will be an additional available training session for non-TDP players outside of their own team training.
Each session will follow a similar philosophy to our Talent Development Program, focusing on developing skill and teamwork in injury prevention/movement games, positioning games, 'outplay' games and competitive games.
Term 4 schedule
Starting Tuesday 25th October
Ending Tuesday 6th December
6.15pm-7.15pm at Ashley Reserve POSTPONED UNTIL TERM 1
Fees: $70 full term
Register here: www.ecbafc.nz/register