Mini Bays (Grades 5 - 8)

Our Mini Bays programme is often the first experiences with club football. Therefore, we strive to provide a safe, enjoyable football experience for our future stars, providing them with a technical base and inspiring a love for the beautiful game!
Our programme of over 200 kids is able to be run thanks to the support of our sponsor New World Long Bay.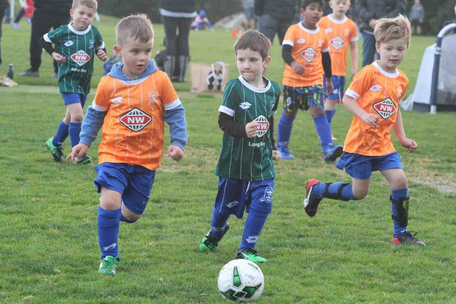 Game Day
Mini Bays game days are on Saturday mornings between 8am and 10am and are an inter-club based programme led by volunteer game day facilitators. Each game day will consist of 3 x 15-minute games. This year's program will see some changes around rules of the game, for example, a power-play where the team removes a player if they are winning by more than 3 goals (this changes a challenging point for all players to support their development on game day). Also, the defending team will drop to halfway on a restart to encourage playing from the back.
Grades 5-6 and Grade 7 play 8am till 9am each Saturday
Grade 8 play 9am till 10am each Saturday
>> Check out some of the action below and in our Mini Bays Gallery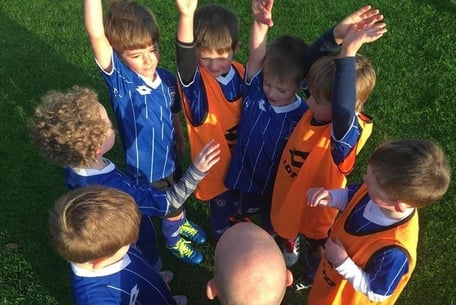 Training
This year we have decided to formalise our First Kicks Grades 4/5/6 and Fun Football Grades, 7 and 8 training program. Players will receive a dedicated training night and a weekly game to better support the development and enjoyment of our young players.
The training day will have a designed curriculum centred on our "FUNdamentals - ball mastery, movement competency and love for the game! This station rotation style training session will be split into skill games and mini-games to create a fun development based football experience.
The teams will be coached by either qualified, experienced coaches or passionate and skilled volunteers wanting to begin or continue their coaching journey for the benefit of the players and coaches.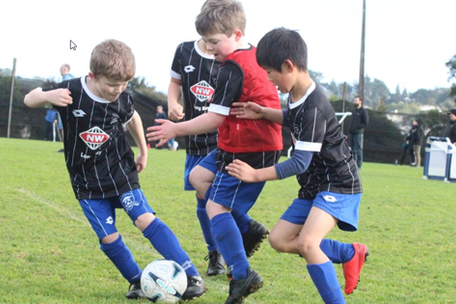 Events
East Coast Bays offers several events throughout the year during the school holidays and after the football season ends in term 4. Some of these events include; multi-sport, 3v3 world cups, 1v1 game days and Futsal.

Key Information
The season aligns with school terms 2 & 3. Game days start Saturday 7 May 2022
Games and training will be held on the lower fields of Bay City Park
Training Times:
Practices start Tuesday 3rd May 2022
Grades 5-6: Tuesday 4.00-4.45pm at Bay City Park
Grade 7: Tuesday 4.45-5.30pm at Bay City Park
Grade 8: Thursday 4.00-4.45pm at Bay City Park. Combined with 9th grade Play Hub, more info to follow
Game Day (3 x 15 minute games):
Game days start Saturday 7 May 2022
Grades 5-6: Saturday 8.00-9.00am
Grade 7: Saturday 8.00-9.00am
Grade 8: Saturday 9.00-10.00am
Draws are distributed to coaches/ managers every Wednesday evening.
What grade is my child?
Grade 5: born Jan 1, 2017 - Dec 31, 2017 inclusive
Grade 6: born Jan 1, 2016 - Dec 31, 2016 inclusive
Grade 7: born Jan 1, 2015 - Dec 31, 2015 inclusive
Grade 8: born Jan 1, 2014 - Dec 31, 2014 inclusive
What uniform is required?
Players will be provided with an ECB playing shirt that needs to be returned at the end of the season.
Purchase club shorts and socks here.
All players must wear shinpads.
Samples for sizing of junior playing gear (shorts & socks) are available at our clubrooms if you want to try before you buy. Contact Duane at admin@ecbafc.co.nz to organise a time to pop in.
Register
If you are keen to join one of our Mini Bays teams, you can register here.
Contact
If you have any questions, get in contact with our Mini Bays convenor Darko Nastevski, darko_nastevski@hotmail.com