New World Sponsorships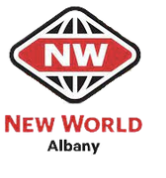 New World Albany Sponsorship
We are overjoyed that New World Albany has once again come on board to sponsor our girls and women's program. This sponsorship allows us to provide gear for our girl's program and help's offset the costs of the pre-season and Friday girl's sessions. Without keen community sponsors like Jamie Eden and his New World Albany team, sporting clubs like ours would not be able to provide the level of activities and facilities that we do.
The sponsorship is in two parts, New World Albany have provided $3,000 upfront and will pay a $3,000 rebate on spending by club members at Albany New World.
A key part of the sponsorship is our members supporting New World Albany as they have supported our club. New World Albany will contribute a percentage of the spend our members put through their store back into our club. All we have to do is collect our shopping receipts or images of them and we can raise more sponsorship dollars to go back into our club.
Process:
Shop at New World Albany
Either drop the receipt off at the club on a Saturday or to your manager to pass it onto the club
Alternatively, take a photo or scan of the receipt and send it to one of these addresses: admin@ECBAFC.co.nz, roge.bridge@gmail.com, 02102597503
Simple as 1,2,3
From there we will take care of the reconciliation and New World Albany will provide more sponsorship funding for our club.
Thanks for your help in this sponsorship drive, everyone across the club can contribute in their small way by shopping once a week at New World Albany, we will quickly reach our target.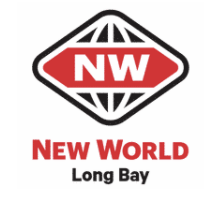 New World Long Bay Sponsorship
A huge thank you from East Coast Bays goes out to New World Long Bay.
NW Long Bay came on board to sponsor our Junior in house competition. This sponsorship from Marcus Te Brake and the team and NW Long Bay has enabled us to buy all new playing shirts for our whopping 181 players in our Mini Bays Program who play games on Saturday morning at Bay City Park.
Next time you go to Ashley Reserve, be sure to pop around the corner and support them whilst treating yourself.
Thank you New World Long Bay!